Searches related to applications development:
Order by:
5 ads for applications development in Arizona SISGAIN is the company who built telemedicine applications....development company. This software is the Mobile Apps for Telemedicine, offers the Best Telemedicine....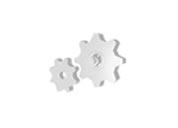 Pashtek is a leading IT consulting company in Chandler, Arizona. We are offering services in key areas of application development, mobile Sisgain is a well know brand in the industry of Medical Software development....applications as per the clients need. We are specialized in Sisgain is a well established brand in the industry of Medical Product development....Applications and the Websites to the world. As we are
... best AI (Artificial Intelligence), ML (Machine learning) and IOT (internet of things) application through all over the platform.